What better way to celebrate anything than with confetti? Nowadays, you can find confetti that's hand punched in any shape/size; made of tissue paper, mylar or specialty paper; and available in more colors than you can imagine. For our New Year's party this year, I discovered a bag of old-school mylar confetti in my craft closet and sprinkled it on everything. And I mean everything. I was picking it up for days, but it was so worth it because my house looked absolutely fabulous.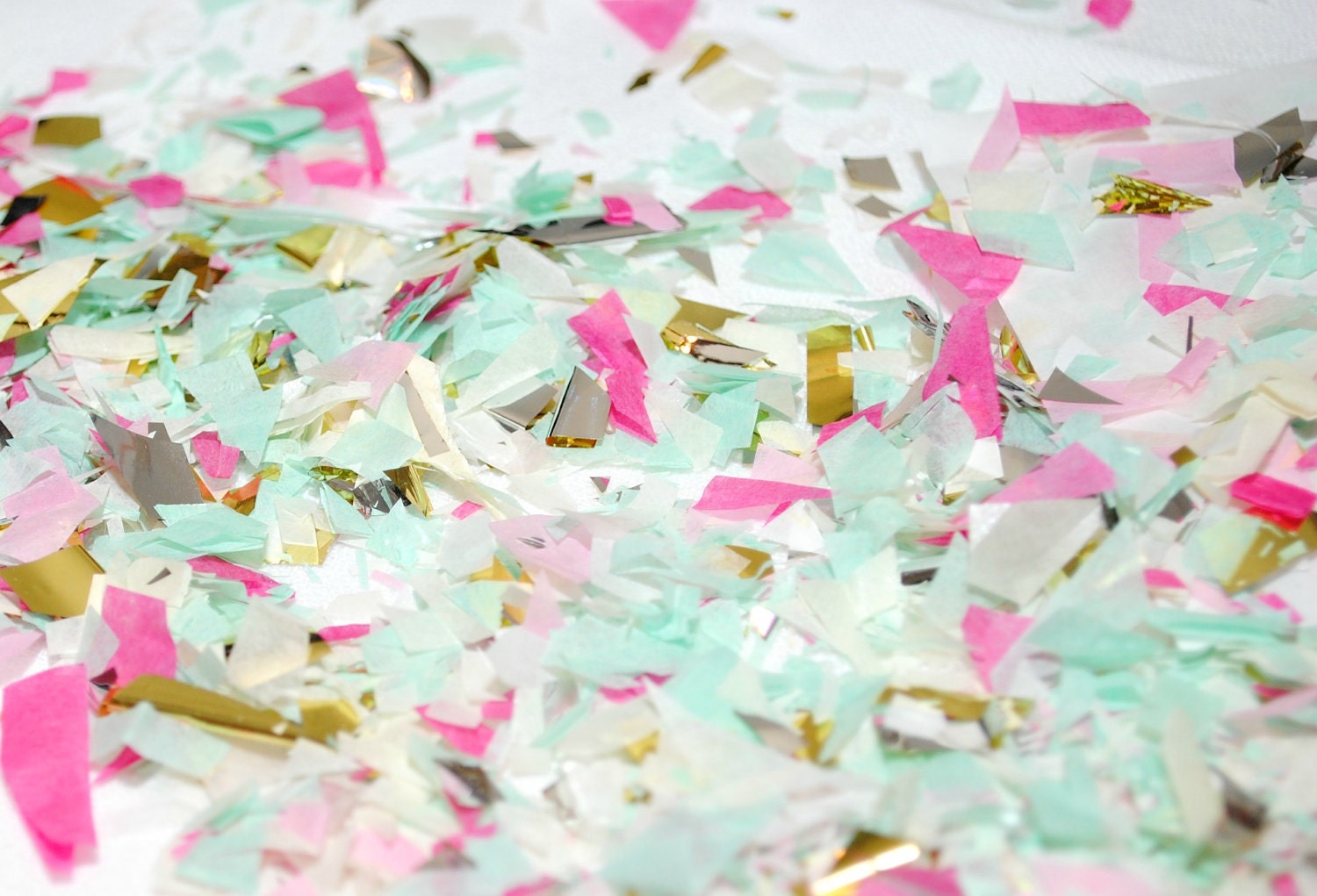 Hand-cut tissue confetti found in my Etsy shop
Confetti also makes a great statement at weddings and bridal/baby showers. So stock up on confetti so you can be prepared to celebrate at a moment's notice. Because you never know when you're going to be asked to host the next game night or your best friend's surprise birthday party.