I just stumbled upon Terrain's Easter decor, most notably their unique chocolate offerings, and immediately felt a sense of nostalgia, when I would wake up and the Easter Bunny had left me a basket full of candy in brightly colored wrappers and plastic Easter grass. Oh, if only he had delivered these lovelies to my house...
I so desperately wish we had a Terrain here in Dallas, but in the meantime, I'll just peruse their stunning offerings online and imagine I'm there. And that I can afford it all.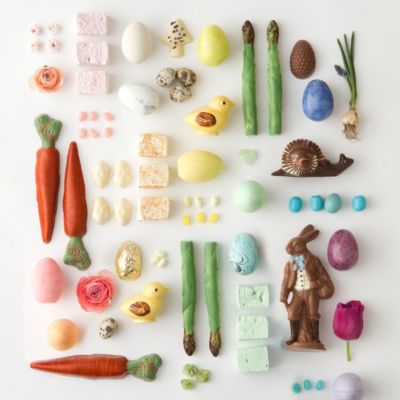 An assortment of goodies in their Candy Shop. I will no longer stand for
regular Marshmallow Peeps now that I've seen these confections.